So lately i've been pretty in-active due to my girlfriend coming over and partially because the joins in my hands are hurting quite bad for some odd reason. I figured i'd make a few things again today starting with all of the book collectibles (Aside from Monster Manual). Enjoy!

Oh and also Terraria 1.3 has been sucking me in very very badly. That game is to addicting!
Powered by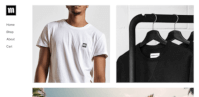 Create your own unique website with customizable templates.